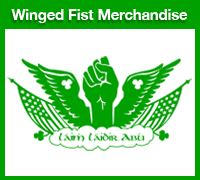 All content on this site, unless otherwise specified, is © Copyright Ian McGowan / Winged Fist Organization.
Web Design Conrad Landais


Time-Lapse Slideshows Demonstrating Weight Throwing Techniques
In 1916, the Spalding Athletic Company published a how-to manual for would-be weight throwers. Written by champion Irish weight thrower and noted sports writer James S. Mitchel,
"How to Become a Weight Thrower"
featured chapters by a number of Mitchell's friends and fellow Irish Whales, including; Patrick "Babe" McDonald, Matt McGrath and Paddy Ryan. This book also included sequential photos of these athletes demonstrating their technique. Below are three time-lapse slideshows, created by the Winged Fist Organization, of the champion weight throwers of the Irish-American Athletic Club in action. (Click on the photos below to view slideshow. Requires
Adobe Flash Player
).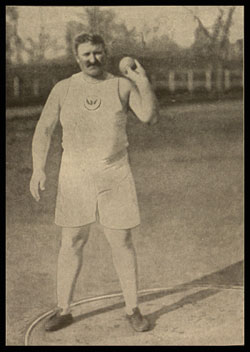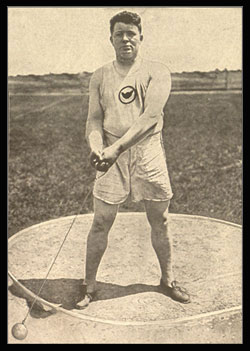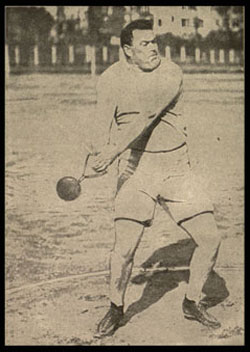 Pat "Babe" McDonald demonstrates the shot put.